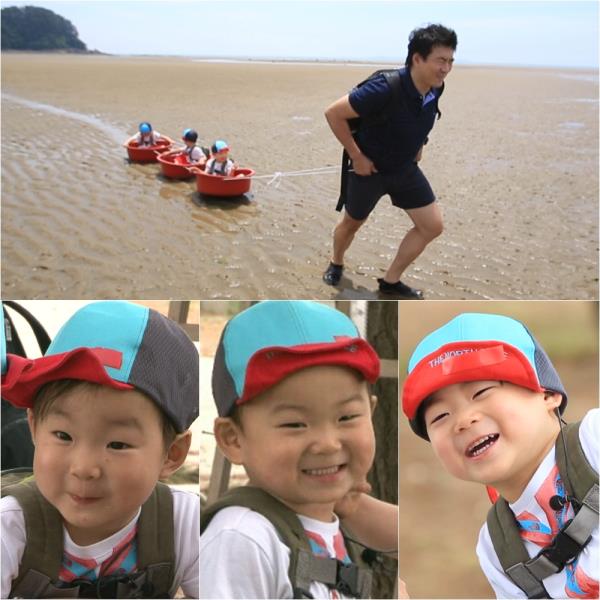 The triplets' continuation of experiencing the countryside. Experiencing from eating and making dried seaweed to digging up clams in mud flat.
The twins left for Busan to enjoy a trip of man! Hwijae and twins, who had high hopes for Busan, tries to enjoy its rainy scenery. However, the twins try the Busan's famous pork and rice soup. Will they like it?
Jion goes to dig up some potatoes. Jion is a great farmer! She spends a wonderful day with good harvest from the farm and fresh atmosphere.
Sarang reunites with Miu and Dakeru siblings. This time, they go to the in-nature camping ground that Choo Sunghoon has planned and prepared. Sarang confidently goes to the supermarket with the siblings. Will Sarang be able to accomplish her errand at the supermarket and not give into the temptations?
[The Return of Superman]
Showtime: Sun 16:20 | Re-run: Mon 01:20, Thu 18:40 (Seoul, UTC+9)