UP10TION's leader Jinhu to release a photo taken with Andy
# Entertainment
2015.07.24
View : 1678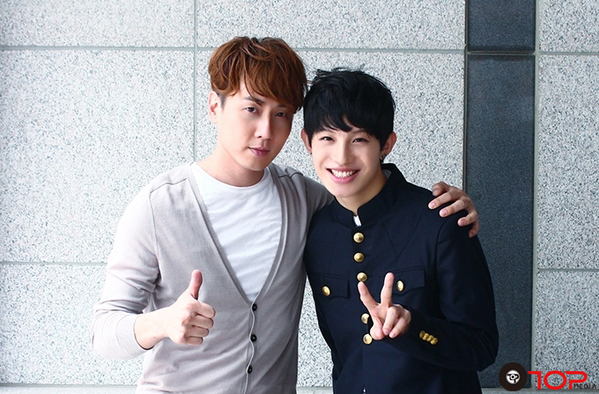 Ten-member boy group UP10TION's leader Jinhu released a photo taken with Shinhwa's Andy.
The photo was unveiled on UP10TION's official Twitter account saying, "Our reliable leader Jinhu took a photo with Andy who is supporting UP10TION's debut!"
In the photo, Jinhu is making a 'V' with his fingers with Andy who is posing thumbs-up.
The group is making a debut through 'Masked Rookie King,' a parody format of 'Masked King.' During the show 10 boys are competing through their talents and charms as a musician with masks on. At the end of every episode, members, who are selected by a panel of judges, will take off their masks and reveal themselves to the viewers prior to its official debut and receive congrats messages from girl group members.
In the meantime, three members including Wooshin, Hwanhee and Jinhu had a chance to reveal themselves first.