CNBLUE's Kang Minhyuk to hold 1st solo fan meeting in Thailand
# Entertainment
2015.07.27
View : 1736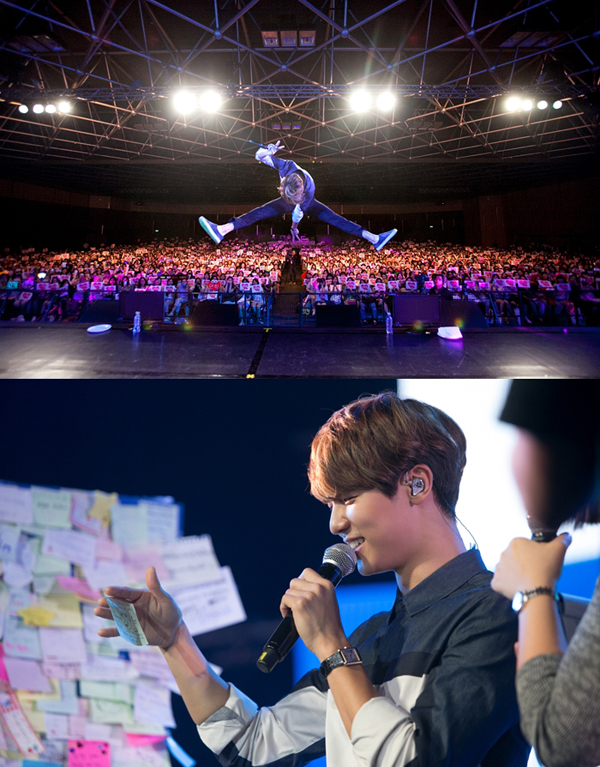 CNBLUE's drummer Kang Minhyuk held its first solo fan meeting in Thailand since its debut 5 years ago.
On July 25, drummer Kang's first-ever solo fan meeting in Bangkok, 'The Moment' took place at the BCC Hall Central Plaza Ladprao. During the event, Kang Minhyuk showed off his various charms singing, acting, and more.
To show different sides of him, not as a drummer, the artist sang Ra.D's 'I'm in love,' and Drama OST 'Star' while playing the keyboard. Also, he parodied the best scene of Chanyoung and Bona couple from drama 'The Heirs.'
According to the rep from his management agency, Kang Minhyuk eagerly participated in for this event providing various ideas. He unveiled the photos of his pets Chichi and Ddadda and gave away cakes which he made by himself, aprons, drum sticks to the local fans. At the end of the event, he high-fived and hugged every audience one by one.