BEAST to hold its solo concert in upcoming August
# Entertainment
2015.07.28
View : 1381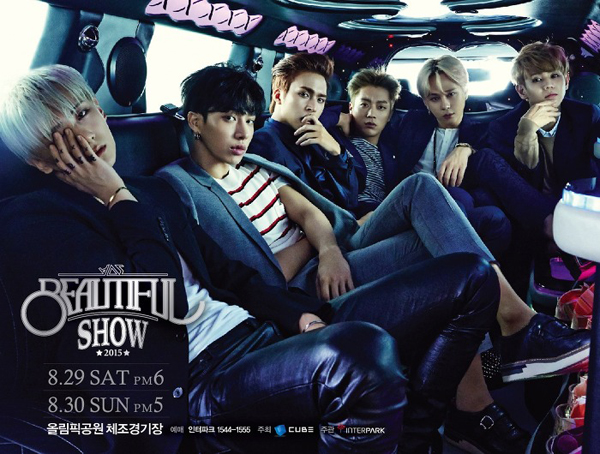 K-pop boy band BEAST is holding its solo concert in upcoming August.
BEAST's solo concert entitled '2015 Beautiful Show' is taking place at Jamsil Olympic Stadium, Seoul on August 29 and 30 to meet fans. Coming back in a year after last year's '2014 Beautiful Show' gathered more than 20,000 fans previously. The group prepared various performances including its newest track 'YeY' stage.
During the 'Beautiful Show' which has become the representative concert of BEAST since 2012, six members will show varied concept performances all-in live to entertain its fans. The group's annual concert runs almost 2 hours and has attracted hundreds of thousands fans in Asia including Japan, HongKong, Taiwan and more.
Meanwhile, BEAST is scheduled to make a comeback on July 30 with the new track, 'YeY' and start its album promotion.
[Photo by Cube Entertainment]