Lee Jonghyun to hold his first solo fan meeting in Japan
# Entertainment
2015.08.03
View : 1717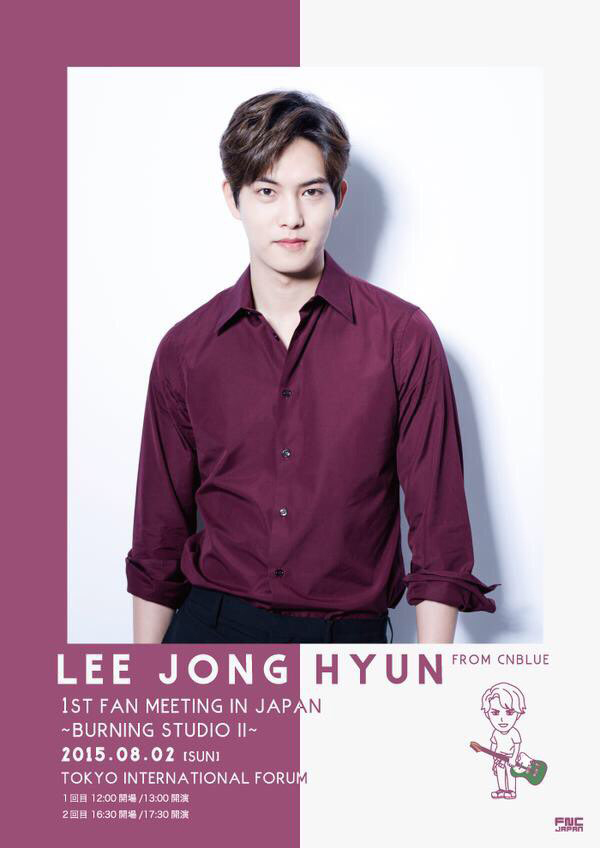 CNBLUE's member Lee Jonghyun has successfully ended his first solo fan meeting in Japan.
On August 2, his first fan meeting, 'LEE JONG HYUN From CNBLUE 1st FAN MEETING IN JAPAN ~Burning STUDIO Ⅱ~' was held at Tokyo International Forum Hall for two times. During the event, the singer and actor showed couple acting with his fans on the stage. Also, he prepared an OX games, a Truth or Dare game and more to entertain the local fans. In addition, he sang 'My Love' in front of the winner of the game giving his fan an unforgettable memory.
The highlight of the event was Lee Jonghyun's solo stage with his sweet voice. He sang some ballad songs including CNBLUE's "Irony," and "Blind Love," Position's "I Love You," and more. For the encore song, he prepared CNBLUE's "Starlit Night." melting his fans' hearts in Japan.
[Photo by FNC Entertainment]