HyunA to drop R-rated MV of 'A+'
# Entertainment
2015.08.10
View : 2867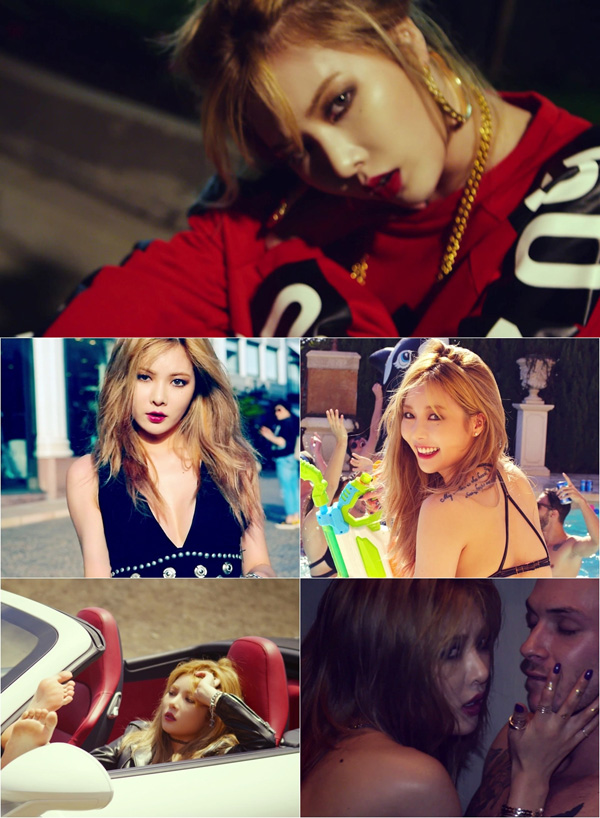 4MINUTE's HyunA has announced her solo comeback in August by releasing her new trailer video of 'A+'.
The sexy concept singer is making her solo return releasing the 4th mini album 'A+' and is set to start her album promotion this month. It's been a year since her last solo album 'A Talk' was released.
On August 10, HyunA pre-released A+'s trailer video on YouTube intriguing fans' curiosity. Shot in Los Angeles, this video has recently been completed as a R-rated video.
This trailer is highlighting her decadent and provocative image in her daily life while she is shopping, driving, and holding a private pool party. HyunA's blonde hair, unique styling and her topless scene are maximizing her's striking deviation in the video.
Meanwhile, HyunA is currently working on to complete her album production to confirm her comeback date.