B1A4 to become sweet boyfriends in concert posters
# Entertainment
2015.08.13
View : 1501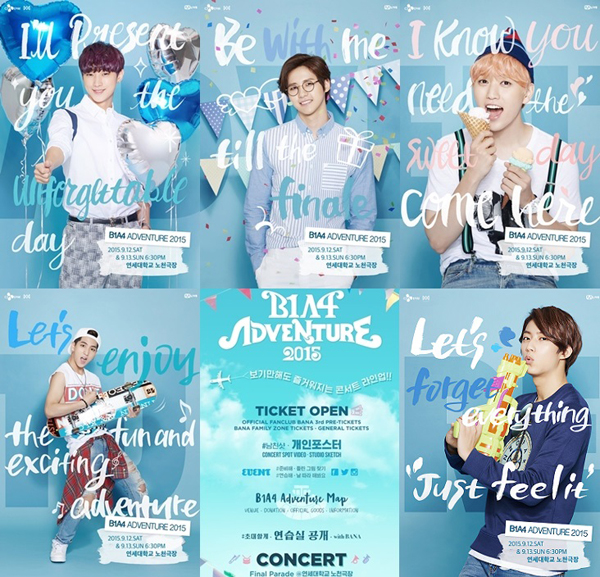 B1A4 has become sweet boyfriends with five different charms.
On August 11, B1A4's individual posters for its fifth solo concert entitled 'B1A4 ADVENTURE 2015' was revealed. Unlike the marching band theme in the earlier main poster, these individual ones show adorable boyfriend looks that fans want to go to a festival with. In the photos, each member shows five different 'boyfriend-idol' charms posing with various items including a water gun, a skateboard, balloons and more.
Also, the second event entitled 'Concert Line-up' unveiled in the posters waiting for the participants. For the new event 'Learn with Me,' the members will become dance teachers and fans need to record themselves following B1A4's choreography to participate in the event. Some of the lucky participants' videos will be played during the concert.
Meanwhile, B1A4's upcoming solo concert will take place on September 12 and 13 at Yonsei's outdoor theater in Shinchon.