HyunA to return with confidence, 'Because I'm the Best'
# Entertainment
2015.08.24
View : 3043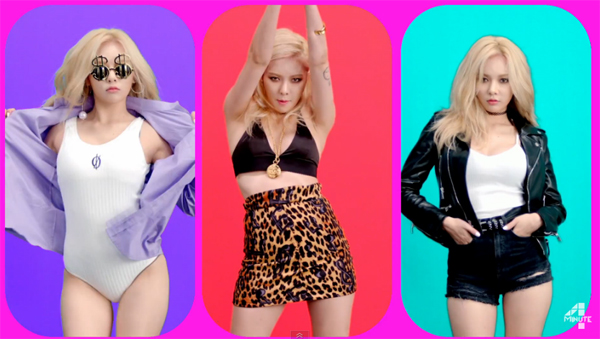 4minute's HyunA proved her popularity sweeping through six major music charts with her new mini album.
On August 21, HyunA's 4th mini album 'A+' and its title track 'Because I'm the Best(feat. Jung Ilhoon of BTOB)' was released and ranked on the top at major online music charts.
Coming back in a year as a solo artist, HyunA's new title track still remains at the top lists. Among the other hiphop musicians and idol groups, she is the only female solo artist ranked on the K-pop charts.
Particularly, her title track is a ratchet hiphop genre song, which recently became popular in South Korea, but her showy music with catchy performance seems to be working well.
Her new R-ranked MV on YouTube exceeded 1 million views just in 19 hours, confirming HyunA's global popularity.
Meanwhile, HyunA made a comeback on KBS Music Bank last Friday and began her album promotion.