B1A4 to unveil its rehearsal scenes for the upcoming solo concert
# Entertainment
2015.09.04
View : 1709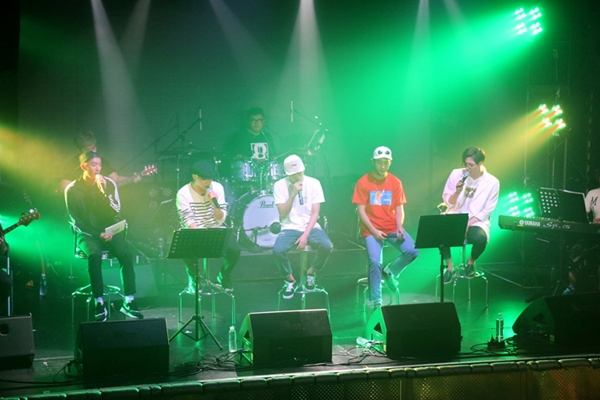 B1A4 unveiled its rehearsal scenes for the upcoming solo concert 'B1A4 ADVENTURE 2015.'
On September 1, B1A4 invited the winners of its concert event 'Follow Me' and showed their rehearsal stage at the MUV Hall in Hongdae, Seoul.
For about 100 fans, the group kicked off the event with 'What's Happening?' and the fans also sang and followed their choreography along together. Also, the five-member group performed a special stage with 'Baby Good Night(Acoustic version),' 'Love Then,' and 'Sweet Girl.'
When the members were asked "What's the most memorable B1A4 concert until now?" and they answered "We enjoyed every moment, but the upcoming fifth concert will be the best-ever concert and we'll do our best to make it happen." They introduced B1A4 band one by one and shared a good time with the fans.
Meanwhile, B1A4's solo concert is scheduled to take place at Yonsei Culture & Art Center, Ampitheater on September 12 and 13.
[Photo credit : CJ E&M]