SONAMOO to return with follow-up song 'Round N Round'
# Entertainment
2015.09.09
View : 3180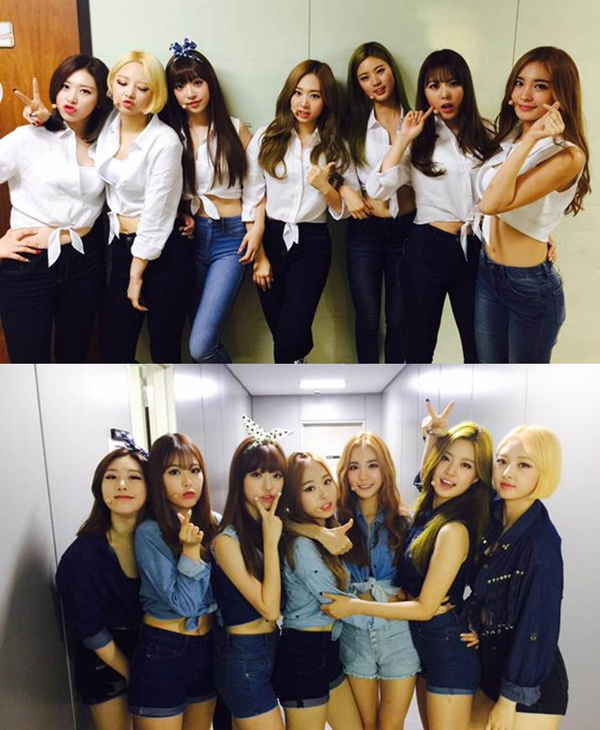 SONAMOO's follow-up song 'Round N Round' and its stage outfit 'Campus fashion' captured viewers' attention.
SONAMOO, who made a comeback with 'CUSHION' on last July with leather outfits, transformed into university students this time.
For the group's second title track, the members wear jeans and crop shirts with point items such as hair bands. Also, they chose hot pants and denim shirts for the performance and sometimes they put white crop shirts and skinny jeans showing off their natural charms. In addition, they appear on the stage with friendly looks including converse shoes, shirts and jeans which we can easily find around us.
Meanwhile, SONAMOO is actively performing on music programs with its second title track 'Round N Round.'
[Photo Credit : TS Entertainment]