Jessi to show off her sexy image as 'SSENUNNI.'
# Entertainment
2015.09.14
View : 2286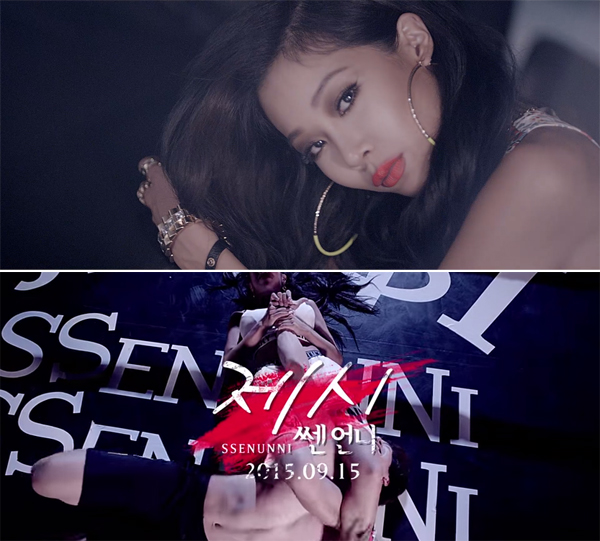 Jessi showed off her sexy image as 'SSENUNNI.'
On September 10, rapper Jessi has revealed her new title track 'SSENUNNI' teaser video. In the 25-second video, she is releasing her sexy energy in various styles such as a boxer in the ring dominating a male boxer.
The musician's new single album 'SSENUNNI' is a hip-hop genre track with a strong, but also a tender atmosphere. FamousBro and Baul participated in the song producing, composing the song and also Jessi and 237 wrote the lyrics.
Meanwhile, Jessi's solo title track 'SSENUNNI' will be officially released on September 15.