MBK Entertainment to introduce a new girl group 'DIA'
# Entertainment
2015.09.16
View : 4438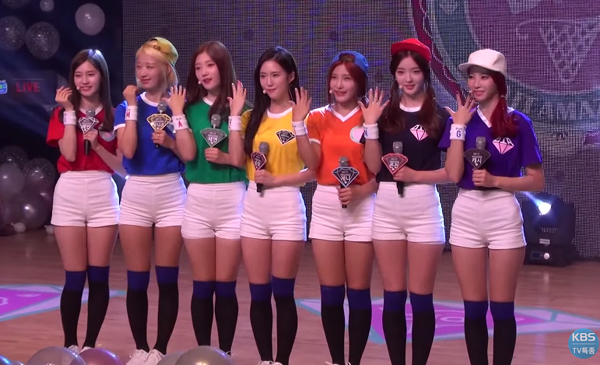 T-ara's management agency MBK Entertainment introduced a new girl group called 'DIA.'
On September 14, the 7-member group, DIA held a debut showcase introducing its first studio album "Do It Amazing" at Ilji Art Hall in Gangnam-gu, Seoul.
Along with leader Seonghee, all members including Eunice, Cathy, Jenny, Chaeyeon, Eunjin, Yebin performed on the stage singing their debut title track 'I Gotta Feeling(Acoustic version)' in white dresses. Also other tracks "A Star In My Heart" and "I Wanna Listen" were followed showing off the group's pure image.
Renowned producers including Sinsadong Tiger, Monster Factory, Bigtone, Sanchez, and Microdot participated in the upcoming album producing for the rookie group. Also, Seunghee and Cathy also wrote the lyrics of some songs and showed off their musical talent.
Meanwhile, DIA has been working hard to communicate with their fans prior to its debut at "Daily DIA" on Afreeca TV.