Sam Hammington to advice on Mahmoud's concerns [My Neighbor, Charles]
# Entertainment
2015.04.29
View : 2482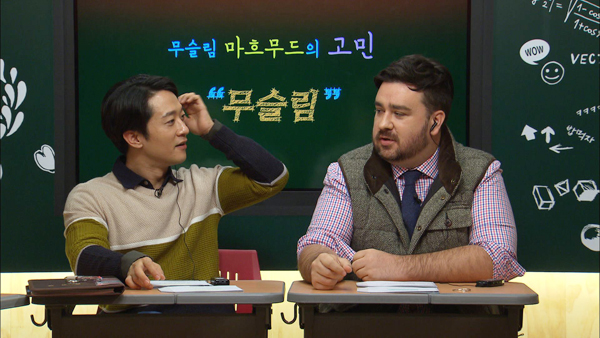 This week, we are listening to Simon, Shannon and Mahmoud's concerns at the Foreigner School.
Sam Hammington, a reality TV star from Australia who's been living in Korea for 13 years, is here to be their teacher for this episode.
Particularly, Mahmoud doesn't sell alcohol at his restaurant for religious reasons and his restaurant sales is not good enough. Then, Sam shares his know-how to help him because he majored in Marketings and his wife is running a cupcake cafe at Itaewon.
[My Neighbor, Charles]
Showtime: Tue 19:10ㅣRe-run: Sat 04:20 (Seoul, UTC+9)