The Best Meal with a Drink, Part 3 [Two Days and One Night]
# Entertainment
2015.05.15
View : 1363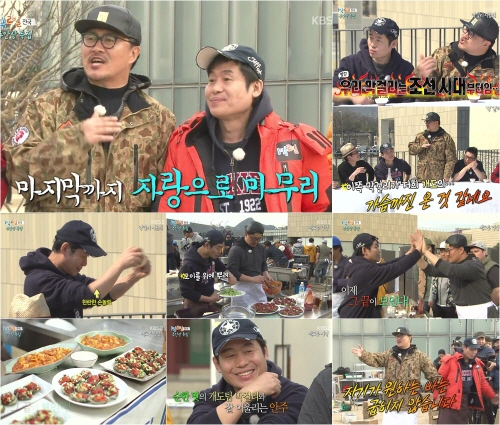 The chefs and members have come together over the past 2 days. The 6 teams are getting competitive. Continuing on from last episode, they set out to buy their ingredients. What will they be able to buy with the money they have left over?
The time for the cook off arrives. All 12 members have come together from all over the country. Abalone, stingray, young skate... These ingredients are totally transformed. We reveal the best meals with drinks that the chefs put all their hearts into. Who will the 50 judges vote for?
[Two Days and One Night]
Showtime: Sun 18:00 | Re-run: Mon 03:00, 17:20 (Seoul, UTC+9).