Going to Seoul National University, part 1 [Two Days and One Night]
# Entertainment
2015.06.05
View : 6708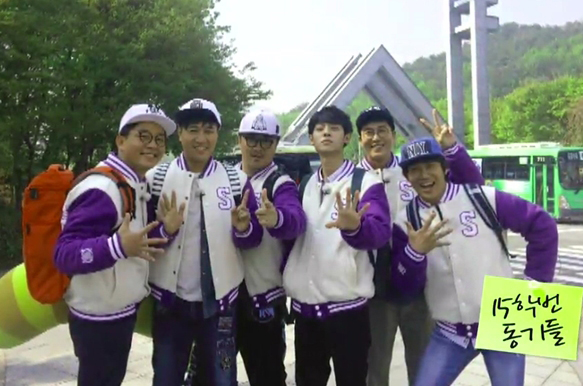 The 6 members of 2 Days and 1 Night become freshmen at Seoul National University. They start by receiving school jackets and student cards and really get ready to play the part. Will they survive the night at SNU?
Their first task is to explore the campus as they play for lunch. They have 6 individual missions to complete including one that involves one of the hottest girls at SNU. One of them also has to play omok with SNU students in the library.
Another missions is to find students that scored 100% on the university entrance exam! We reveal everything about SNU, the university that really stands out!
[Two Days and One Night]
Showtime: Sun 18:00 | Re-run: Mon 03:00, 17:20 (Seoul, UTC+9).